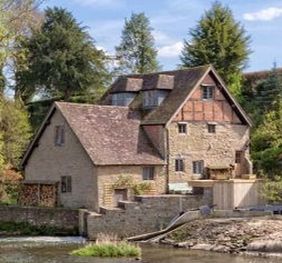 Welcome to 2023, heralding the dawn of another exciting year of renewable energy production for the Ludlow Hydro Co-operative (LHC). As our seventh calendar year of production draws to a close LHC Chairman, Anthony Shuster, reflects on a mixed year:
"Throughout a turbulent year of national and international politics, encompassing the current energy crisis that is impacting our nation, our hydro scheme has continued to quietly plug away, generating electricity from the waters of the River Teme at Ludlow. Having endured an exceptionally dry summer season, with water levels so low that we ceased operation throughout most of June through to October in order to protect the local ecology, our overall production was lower than might otherwise have been expected. However, I was recently joined by our local MP Philip Dunne and representatives of the LHC Board, to celebrate our hydro scheme having generated over 1,000,000 KWh of electricity since we started production – an important milestone in our co-operative's success. This is a remarkable achievement and one we intend celebrating with our co-op members in the coming year."
Despite the lower volume of electricity generation this year, the co-operative continues to go from strength to strength, with cumulative volumes generated across the seven year period still largely on track with original forecast predictions. As such, we enter 2023 with renewed optimism that the coming year will continue to generate renewable energy, and bring encouraging returns for our co-operative members. Happy New Year!