Over the past month, we've looked at ways to improve communication with visitors to our website – not just to our own members but also to other interested parties who may share an appreciation of renewable energy and in particular, our hydro scheme at Ludlow. With this in mind and to set expectations, here is a quick summary of our new and ongoing approach to web communication:
Generation Figures – The online chart displaying our monthly hydro generation figures, is updated during the first couple of business working days, each calendar month.
Membership Matters – Sharenergy will continue to contact our members individually via email on an ad hoc basis, with details about interest payments and capital repayment plans.
Website Mailing List – Rather than expect you to regularly visit our website to check for news updates, we have introduced some automation to the process (as outlined below).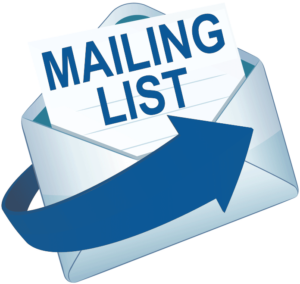 We are pleased to announce that the 'Subscribe to mailing list' feature has now been activated. Sharenergy originally ran this service for a short while during the feasibility stage of the Ludlow Hydro Co-Operative. As such, if you were an early subscriber, you may already be receiving our update alerts? However, the process has been closed to new subscribers for several years but has now been reinstated by Sharenergy. So, why not sign-up to receive notification of our occasional news updates? You will find the opt-in box below the 'Latest News' summary on this webpage.
For security purposes we use a "double opt-in" process – simply enter your email address and then click on the link within the automated email that will be sent to you. That's it! It's as simple as that and there is no charge for the service. Sharenergy manage the mailing list for us and your details will only be used for the outlined purpose – they have a published Data Privacy Policy.
Of course, we recognise that automation is not for everyone! As such, ad hoc visitors to our website are also always welcome – regardless of how you came to hear about us. With this in mind, we hope you enjoy the applied changes and we encourage you to use our new 'Subscribe to mailing list' service to ensure you are one of the first to receive our future news updates. Either way, don't forget to visit the website from time to time, to check for further changes. Many thanks for your continued interest and, for supporting the work of the Ludlow Hydro Co-Operative.